Avoid Non-Essential Travel to Venezuela
There has been a
breakdown of the medical infrastructure in Venezuela
. There are shortages of food, water, electricity, medicine, and medical supplies that have contributed to an increasing humanitarian crisis affecting much of the country. Adequate health care is not available through the public health system. For this reason, in addition to crime and civil unrest, the US government has limited ability to provide emergency services to US citizens. Infectious diseases are on the rise, and several large outbreaks are occurring including
measles
,
diphtheria
and
malaria
. CDC recommends that travelers avoid all non-essential travel to Venezuela. Travelers that must go to Venezuela should protect themselves by following
CDC's recommendations
.
For more information, visit the Department of State
Travel Advisory for Venezuala
.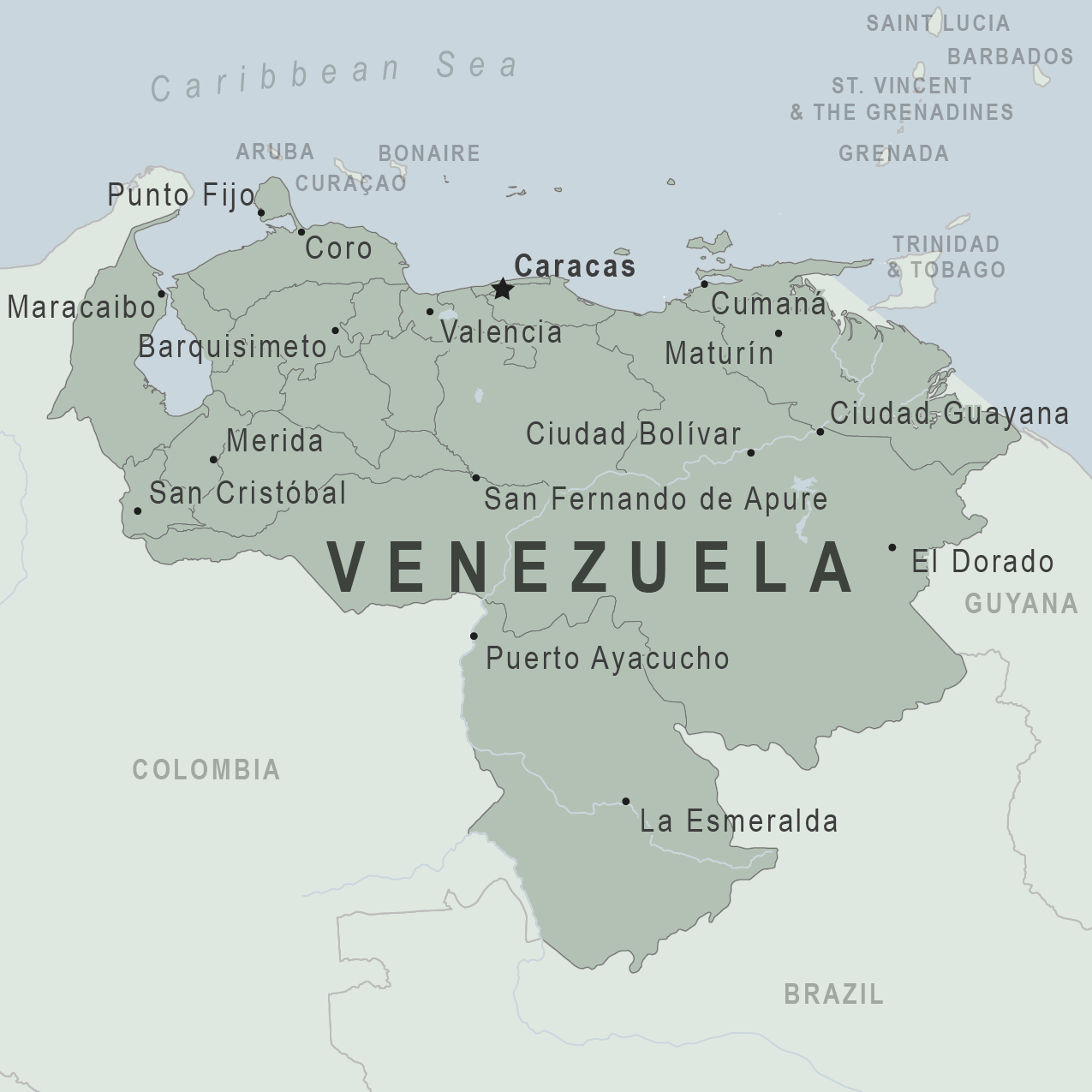 Outbreaks & Security Concerns
Asia
Caribbean, Central and South America
Europe
Officials have reported an outbreak of measles in Italy, Ukraine, Greece, England, France, Romania and Serbia.

CDC recommends that all international travelers protect themselves by making sure they are appropriately vaccinated against measles.

Three cases of Plasmodium vivax malaria have been reported in UK residents who traveled to Esentepe (also known as Agios Amvrosios) in the Kyrenia District in Northern Cyprus. CDC recommends that travelers to Esentepe (Agios Amvrosios) take medicine to prevent malaria.
Middle East
The Hajj, or pilgrimage to Mecca, Saudi Arabia, is one of the world's largest mass gatherings.

In 2018, Hajj will take place from about August 19 to August 24. Travelers should prepare for hot temperatures, should stay hydrated during rituals and pack enough prescription and over-the-counter medicines to last their entire trip. Travelers should be sure they are fit to do the pilgrimage. The Saudi Ministry of Health recommends that pregnant women, older adults, children and those terminally ill postpone their plans for Hajj this year.

Mass gatherings

are associated with unique health risks. Before departing, travelers should visit a travel health specialist.

Cases of vaccine-derived polio have been reported in

Syria

. Most cases have been reported in Mayadeen District, in Dayr az Zawr Province. CDC recommends that all travelers to Syria be fully vaccinated against polio. In addition, adults who have been fully vaccinated should receive a single lifetime booster dose of polio vaccine.
Pacific Islands
Check the World Map of Areas with Risk of Zika to find out about Pacific Islands with risk of Zika. Refer to the Current Zika Virus Recommendations below on how to prevent Zika virus infection when traveling to these countries.
Traveler Health & Safety Tips
The CDC recommends all travelers:
Visit a health care provider 4 to 6 weeks before their trip for personalized health advice, vaccines, and medications.
Avoid bites from mosquitoes and other bugs by using an insect repellent and wearing long-sleeved shirts, long pants, closed shoes, and hats as much as possible.
Stay safe around animals. Do not pet, handle, or feed unfamiliar animals, even pets.
Be safe on international roads. Avoid overcrowded buses and cars, always wear a seat belt, and wear a helmet when riding a bike or motorcycle.
Wash their hands often with soap and water and use a hand sanitizer, as needed.
Current Zika Virus Recommendations
Check the World Map of Areas with Risk of Zika before you travel.
The recommendations for travelers to areas with risk of Zika are:

CURRENT PREGNANCY

: Women who are

pregnant

(in any trimester) should not travel

to areas with risk of Zika

. Men who have traveled to an area with risk of Zika who have a pregnant partner should abstain from sexual activity or consistently and correctly use condoms during

sexual intercourse for the duration of the pregnancy.

MOSQUITO AVOIDANCE

: Prevent mosquito bites while traveling to areas with Zika virus transmission, and for three weeks after returning to the U.S.

PLANNING PREGNANCY

: If you or your partner are trying to get pregnant, consider

avoiding travel

to areas with a CDC Zika travel notice. Women should wait at least eight weeks after travel before trying to get pregnant. Men should either consistently and correctly use condoms during sexual intercourse or not have sexual intercourse for at least six months after travel to an area with Zika virus transmission.

SYMPTOMS AFTER TRAVEL

: Zika virus testing should be offered to people with symptoms of Zika virus disease, including pregnant women and others who develop symptoms during or following travel.
Resources
This email distribution tool is supported by funding from grant U01CK000175 of the U.S. Centers for Disease Control and Prevention (CDC) to the Massachusetts General Hospital. The tool attempts to capture up-to-date notices and alerts at the time of posting; however, components of this information are constantly changing. By using this tool, you agree that the Massachusetts General Hospital and tool developers/supporters are not liable for any adverse outcomes, including those relating to travel.
Sign up for our monthly newsletter.